The Flexible Working Bill will come into effect in 2024, marking a big shift in the landscape of employment rights. It's sponsored by Labour MP Yasmin Quershi and Baroness Taylor of Bolton, and it's set to change the Employment Rights Act 1996 in a big way. The change grants people the right to request flexible working from day one of a new job, something that the majority of employees are currently unable to do. Additionally, it elevates the right to request flexible working twice a year. 
What is the Flexible Working Bill?
The Flexible Working Bill enables employees to apply for flexible work applications, without having to provide an explanation of business impact. This request can be made two times per 12 months, an increase from one. The bill also details that employers must now consult with employees before refusing their flexible working application. A decision on the request must be made within two months, previously it was three.
How the Flexible Working Bill Benefits Employers
The Flexible Working Bill will hold employers to a high standard, but it's a challenge that most businesses will be able to handle. Though the bill does mean that an increasing number of employees are likely to request flexible working, there are benefits to the business. For example, flexible working can lead to a better work-life balance for employees, which can boost employee wellbeing, engagement, productivity and innovation. It can also reduce the rates of employee turnover.
Additionally, having to invest in flexible working makes a business more structurally diverse, which also increases resilience. If another global issue arises, such as another pandemic, a business that embraces flexible working will find it easier to continue on as normal. 
Does Flexible Working Work for Every Business?
Interestingly, we have had mixed reviews on hybrid and flexible working from our clients. Though flexible working provides a lot of employees with freedom and boosts business, other clients have noticed a significant drop in productivity.
One of our clients recently introduced a hybrid working model, in the hope of giving employees the opportunity to have a better work-life balance. However, after trialling the hybrid working setup for a week, they noticed that employee productivity has dropped dramatically. In the end, they realised that flexible working was holding the business back, and so they reverted back to having an 'in person' workplace. This highlights that flexible working isn't suitable for every business.
Another of our clients is a production company, with a number of staff that aren't able to work from home. They feel it's unfair to let support staff benefit from flexible working, when not everyone in the business is able to. In this example, the business has struggled with flexible working, as it's a benefit that not everyone in the team can enjoy.
As you can see, there are a whole host of advantages to embracing flexible working, but it's something that businesses should approach on an individual basis. Not all businesses can accommodate an entirely remote staff, and others aren't able to offer the same flexibility to all employees across the board. Before the Flexible Working Bill becomes law, businesses should consider how to approach remote and hybrid working in order to make it as successful as possible. 
If you're seeking expert guidance on attracting and retaining talent in a hybrid or remote workforce, don't hesitate to reach out!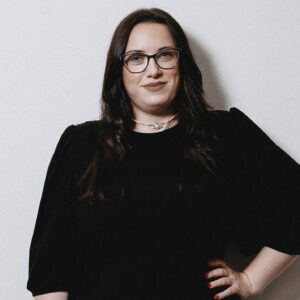 Author: Chloe Curtis-Hopkinson | Profile | LinkedIn