It's simple - to be a trusted advisor and the first call for our candidates and clients.
We believe in walking the walk and not just talking the talk, and in the recruitment industry that can be a hard feat. We are the highest rated agency in the East Midlands for Finance and Office recruitment and it's because we are passionate about our service. Our business was founded on delivering positive and memorable experiences to enable everyone we work with to achieve their personal goals. Our client's and candidates' success is personal to us! We want to be the first call for anyone contemplating their career or who is hiring into their team.
We know that people make business happen and in recruitment that couldn't be more true. Our entire business is built on long term, trusting relationships with candidates and clients alike. We truly value how important your ambitions are and this is why we work tirelessly understand your needs.
          Clarity        Honesty      Excellence    Respect    Relationships     You
We live by our values & aim to put people first in everthing that we do.
We provide you with everything you need to excel. As well as market-leading recruitment we provide a structured path for progression as well as the training and support you need to achieve your ambitions.
Flexible Working Support your work-life balance
Annual European Trip Yearly Sales incentive to a dream destination
Rewarding SuccessCompetitive uncapped Commission Scheme
Equality, Diversity & InclusionProudly Championing ED&I in Recruitment
Your Wellbeing MattersEnhanced physical, mental and financial wellbeing support programme
Socially ResponsibleSupport our chosen charitable partners with fundraising and other events
Best-in-Class Admin SupportKeeping your involvement in Admin tasks to a minimum so your time is focused on your target.
Everything you need to excelWorlds leading recruitment systems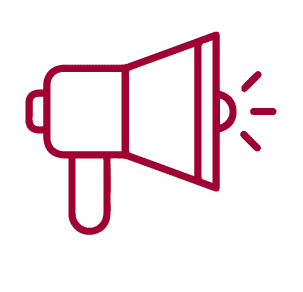 Marketing TeamExpert Social, Paid and Email Marketing campaigns to keep your clients & candidates engaged.
Your voice mattersInternal Staff forum team to support improvement on work environment
Success is RewardedMonthly high achievers lunch at a restaurant of your choice
Success is RecognisedQuarterly Players Player Award chosen by your peers
Success is SharedYou benefit from the shared experience of long-serving staff & their industry expertise.
Personal and Career DevelopmentWe'll help you build your career plan to empower you to be successful and happy
Supporting Your GrowthStudy support and time off for exams - where relevant to role
Continued Professional DevelopmentHelping you to upskill & be the best version of yourself
Our Growth = Your OpportunityOur growth enables your career development
Building Great FuturesMechanics of Recruitment Training - c£30k investment from Cherry in first 6-12 months
People are at the heart of everything we do! Whilst we know the fundamentals of recruitment are well… fundamental, we believe successful recruiters are those who have a passion for helping people. You are not hired to fill a seat, you are here to make difference and develop a desk alongside an already established brand. You will be respected, trusted, pushed and rewarded as a valued member of an ambitious team.
Danielle & Martin started Cherry Professional during the recession which was nothing short of petrifying. Cherry Professional started in January 2009 as 3 people sat around a dining room table with a vision to change the face of recruitment in the East Midlands. Fast forward 13 years and today we are the East Midlands leading recruitment partner for Finance, HR, Marketing, and Business Support with a team of 32 people.